Tres Whitlock Named as Allied Insurance Brokers' New President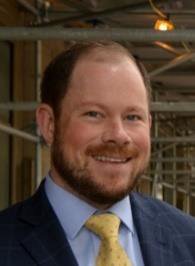 Tres Whitlock
July 9, 2018 - Allied is excited to announce that it has appointed Tres Whitlock as its new President. Most recently serving as Vice President of Sales, Mr. Whitlock has been with the Allied organization for nearly 10 years and is also an Allied shareholder, board member, and executive team member. He will now be responsible for spearheading and overseeing the organization's goals and objectives enterprise-wide, including those of its specialty program underwriting and wholesale division of Ascinsure Specialty Risk. Mr. Whitlock will continue to maintain and grow his own book of business as well.

Over the past decade, Mr. Whitlock's innovative influence, data-driven strategies, and industry knowledge has helped the Allied organization become a leader within its niche industries, as well as contribute greatly in its record organic growth. He has been instrumental in the creation and implementation of the organization's highly effective producer trainee program, the success of its multi-line scaffold program, and the automation of its sales process through a customized CRM. Most notably, he has been vital in contributing to the organization's focus on Risk Engineering and its dedication to delivering solution-oriented risk and safety services that have measurable impacts on a client's business.

"Our organization prides itself on always looking to be ahead of the curve, and appointing Tres as President does just that," said Marty O'Brien, Allied's Chairman & CEO. "Our industry is getting increasingly automated and services oriented. Having Tres is this position of leadership will allow Allied to continue to thrive in today's, and future, competitive environment. Essentially what this means is that we will be well equipped to continue to provide leading insurance programs and solutions to our clients and their niche industries like no one else can."