Two Raimondi Luffing Tower Cranes Build Toronto Landmark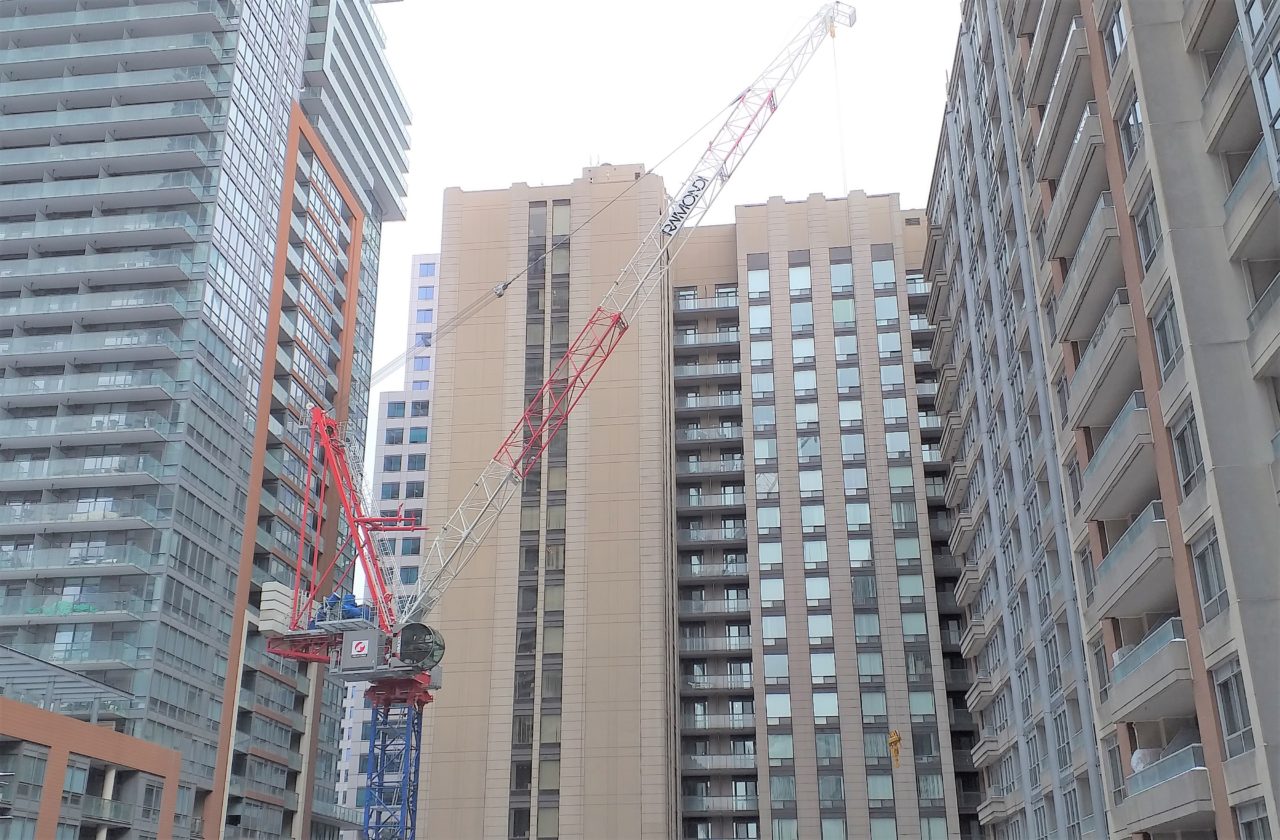 July 6, 2021 - Canadian builder Avenue Building Corporation used two new Raimondi LR273 luffing tower cranes on one of Toronto, Canada's, most awaited projects.
"We decided to purchase two Raimondi LR273 luffing cranes for this project. The contractor, Madison Group, had strict requirements for this high-profile and logistically challenging project," said. Jim Patullo, president, Avenue Building Corporation. "The site is located in an area of downtown Toronto surrounded by many other high-rise condos and hotels, so swing rights are a major issue."
Patullo said that the crane's out-of-service boom angle was a major reason Avenue Building bought the LR273 cranes.
"The other factor in determining which crane to buy was the easy-to-use and simple design of the internal climbing system," Patullo noted. "The LR273 is a major asset, and we are extremely happy with our purchase. We have now purchased four additional LR273s to bring our fleet of Raimondi to six cranes."
Patullo also said that the LR273's maximum lifting capacity of 19.8 USt ensures excellent performance whether the crane is lifting concrete, steel, or forms.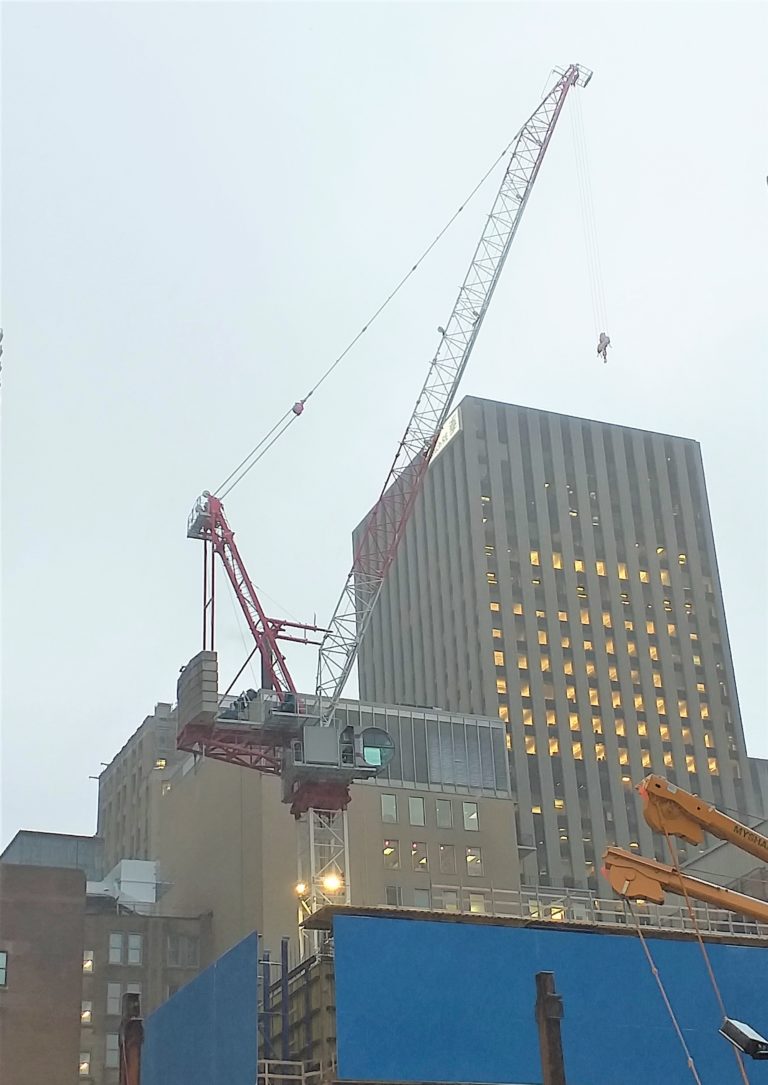 The first LR273 was installed in just one day in January 2019, and the second LR273 went up in
June of 2020.
They have completed the complex's foundations and the six-level underground garage, and they are currently working on the first two floors of the new development.
Each sits at a freestanding height of 114.8' and is equipped with a 131.2' boom.
Raimondi says the LR273's weight optimization makes it ideal for clients who require a machine that's easy to assemble, boasts excellent lifting capacities, and offers big drum capacity.
On a 196.9' boom, it can lift 3.19 USt.
Situated in the heart of Toronto's Entertainment District, the project features the world's first Nobu branded high-rise residences and Canada's first Nobu Hotel and iconic restaurant.
Upon completion, the new Toronto landmark will include two 47-story towers featuring 700 residential suites, indoor and outdoor amenities, commercial retail, and a 10-story podium hosting a Nobu restaurant.