U.S. Air Force Veteran Supports Crosby's Fallen Patriots Donation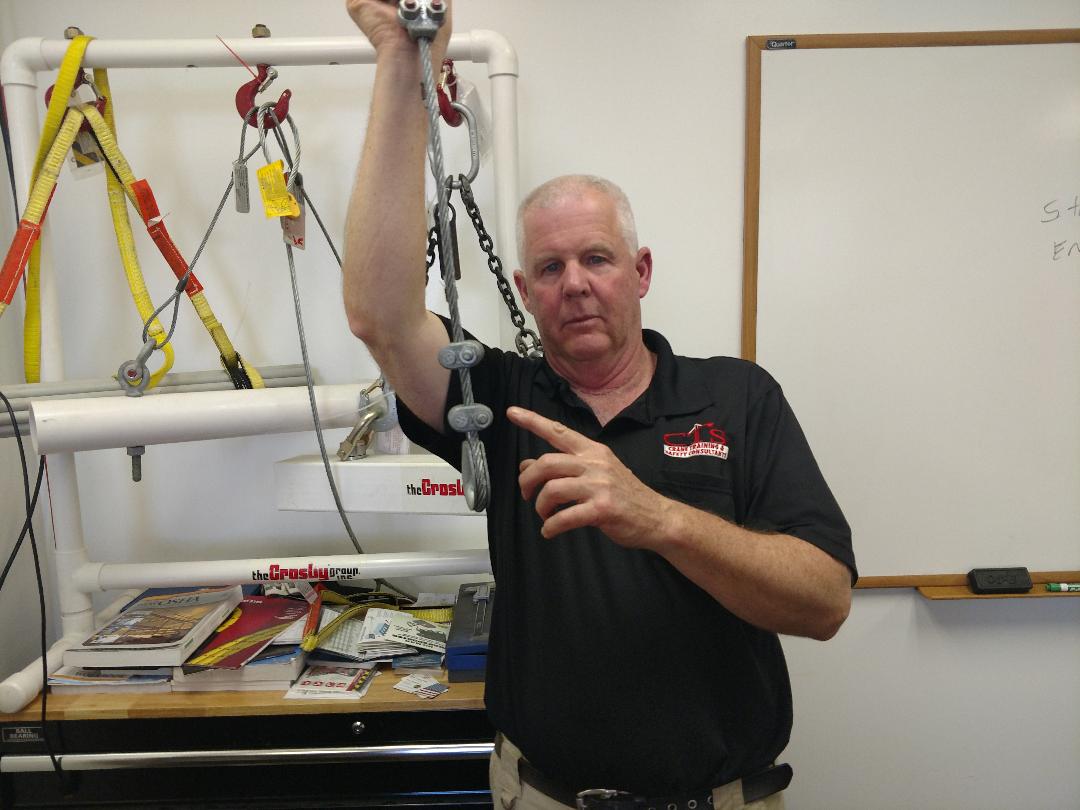 John Glinski, owner of CTS Consultants and decorated U.S. Air Force veteran, has backed Crosby's commitment to raise money for the Children of Fallen Patriots Foundation.
June 4, 2019 - A decorated U.S. Air Force veteran is the latest to support the Crosby Group's commitment to raise up to $25,000 for the Children of Fallen Patriots Foundation by donating a portion of every wire rope clip sale from April through June 2019. The charity provides college scholarships and educational counseling to military children who have lost a parent in the line of duty.
John Glinski, owner of CTS Consultants, a provider of National Commission for the Certification of Crane Operators (NCCCO) training programs, has been using Crosby's wire rope clips for 35 years. Good causes, particularly those with military links, are close to Glinski's heart, having been medically retired from the U.S. Air Force in April 2006 after 14 years of service. He was injured on active duty in Iraq a year earlier during Operation Iraqi Freedom, where Glinski was in the 201st Red Horse Squadron, Pennsylvania Air National Guard out of Ft. Indiantown Gap. There, he served as crane operator in a heavy construction unit.

Glinski said, "I recognize that I am uniquely placed to provide testimony for Crosby's commitment to the Fallen Patriots charity. As a veteran both of the forces and as a purveyor of the company's world-class rigging gear, I commend the endeavor to align sales of the wire rope clips with a very important cause. I have seen and experienced the impact military service can have on an individual and his or her family, and actively support any charitable or other initiatives that provide for the price that is sometimes paid for serving one's beloved country."

Glinski received the Army Achievement Medal for his response to an accident after a soldier overturned a 30-ton capacity crane at a heliport in Iraq. In a separate incident, an Iraqi armored personnel carrier fell off a trailer and severely injured a number of soldiers. Glinski devised and implemented a plan to upright the crane and the personnel carrier. The achievements listed and citation given by superiors stated: "His expertise with crane operations was critical in recovering an Iraqi armored personnel carrier involved in an injury accident… For meritorious service while serving as a construction equipment operator. Technical sergeant Glinski was invaluable for crane operations, as his efforts safely recovered thousands of dollars worth of equipment and expedited crane requirements. [His] outstanding achievements and devotion to duty are in keeping with the highest traditional of military service…"

Glinski said, "The operator flipped the crane over while assembling a new hanger on the airfield. The plan involved the use of two HEMTTs (heavy expanded mobility tactical trucks), with one winch pulling to upright the crane and another holding the crane back so it didn't flip over in the opposite direction. I was operating cranes for the operating engineers 20 years prior to this incident, so I felt well equipped to respond under pressure."

Crosby's wire rope clips range in size from 1/8" to 3 ½". These wire rope end termination fittings are used in a variety of applications to form eyes in the end wire rope, from winch lines to dead ending of blocks to splicing two wire ropes together, plus many other types of field applications.

Crosby has launched a photo contest where end users can submit an image of an application featuring a wire rope clip and potentially be named as one of two weekly winners. For more information, visit http://riggingforthetroops.com.