Venturo Adds Halrai as Distributor in Quebec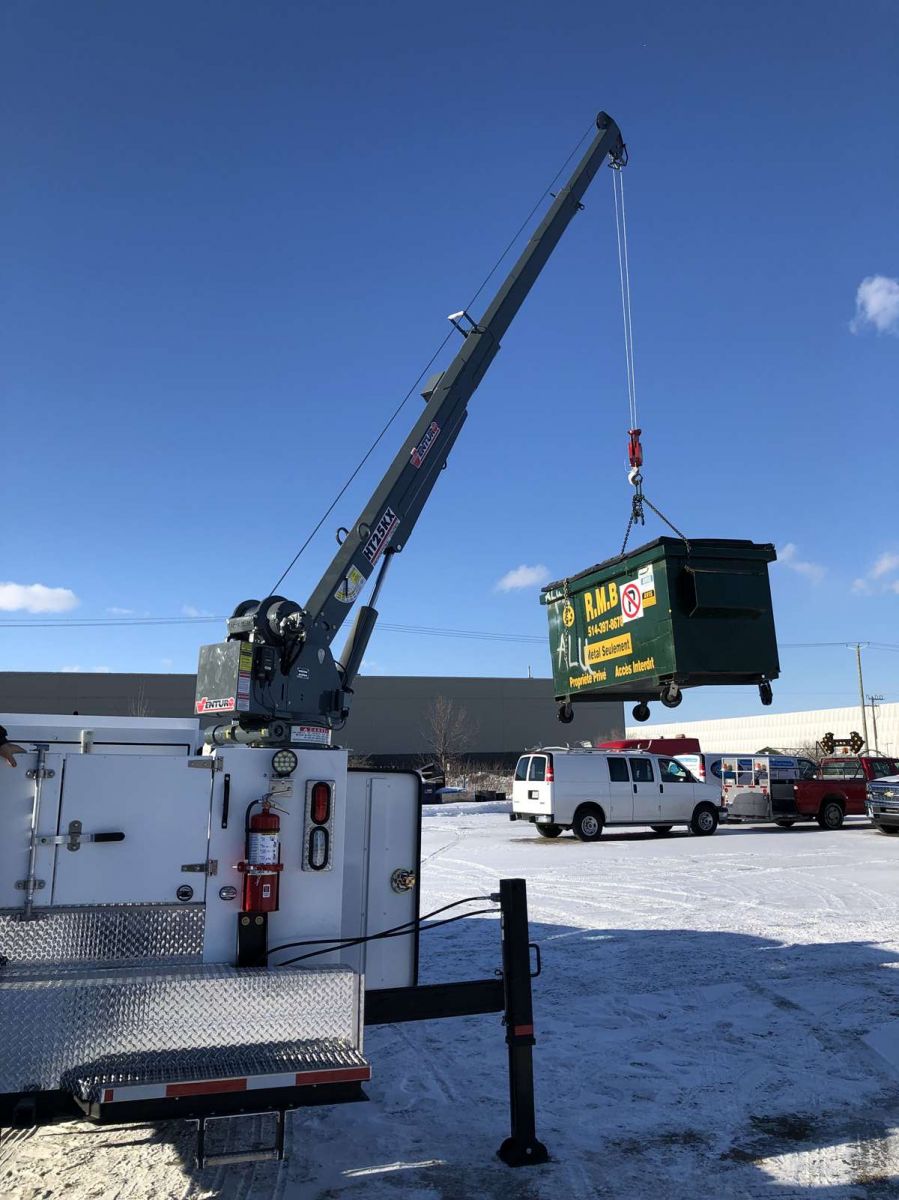 August 28, 2019 – Venturo has completed a new distribution partnership with Halrai of Quebec. The Canadian equipment dealer will distribute the entire line of Venturo products with a focus on fully-hydraulic cranes, including models equipped with Venturo Logic Controls (VLC).
Halrai is the latest addition to Venturo's portfolio of upfitters. Through the companies' new agreement, customers in Quebec will have improved access to an array of light, moderate and heavy-duty crane applications, including building supply, construction, public works, mining, railroad, and oil and gas.
"Quebec is an important marketplace for us, and we are looking forward to strengthening our relationships in the region through a respected local vendor," said Tony Albanese, vice president, sales and marketing, Venturo. "Halrai shares our dedication to quality and service, so we are confident that this newly minted relationship will be a huge success."
A focus on heavy-duty cranes puts Halrai in a unique place among Venturo's Canadian distributors, most of which prefer electric light duty or electric-hydraulic cranes. Venturo hydraulic cranes, the most powerful cranes the company offers, are Halrai's priority.
Part of the standard package for these fully-hydraulic machines, the new VLC crane control management system brings additional safety, control, and reliability. This system offers safe, comfortable, and smart crane operations by utilizing features like overload protection, a pistol-grip controller, and visible safety alerts.
For more information on Venturo products, visit www.venturo.com.