Walter Payton Power Equipment Opens New Indiana Facility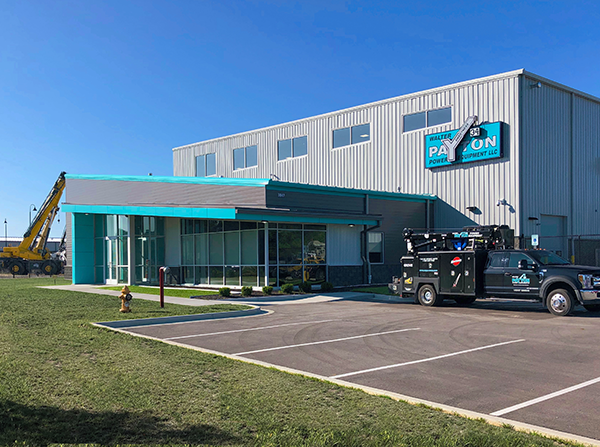 Sep. 4, 2019 - Walter Payton Power Equipment (WPPE) has completed construction of a new state-of-the-art facility in Lebanon, Indiana, just south of its previous location. The new facility is on 4 acres of land, making it the largest dedicated crane repair facility in Indiana and Kentucky, and boasts significant improvements that will help better serve Manitowoc, Grove, and National Crane customers.

"This new facility is a great expansion for WPPE and will enable us to further improve upon our best-in-class service and support for the Manitowoc, Grove, and National Crane ranges," said Brian Lynch, general manager at WPPE. "We have increased parts inventory and storage areas that will include on-hand inventory for these cranes, and we will be conducting the necessary training to support them at our new in-house training center, whether it be service, repairs, refurbishments, or any other requests."

WPPE's new facility features an 18,000-sq.-ft. shop area that has a cutting-edge paint booth that spans 70' in length, 25' in width, and 23' in height. It is designed to handle up to an eight-axle all-terrain crane. There are two 120' x 30' drive-through bays, each spanned by two 20 U.S.-ton capacity overhead cranes. The new facility is capable of handling equipment that ranges from small carry deck cranes to larger crawler cranes, and its location makes it easier for customers to pick up and deliver equipment to the company.

"We congratulate our partner WPPE on its new facility and applaud the company's dedication to providing the ultimate service and support experience for Manitowoc, Grove, and National Crane," said David Hull, vice president, Americas sales at Manitowoc. "This new location will be a great benefit for customers in the Indiana and Kentucky regions, and they can be rest assured that WPPE has the expertise to support all of their crane needs."