WIKA Mobile Control Holds Service Training Course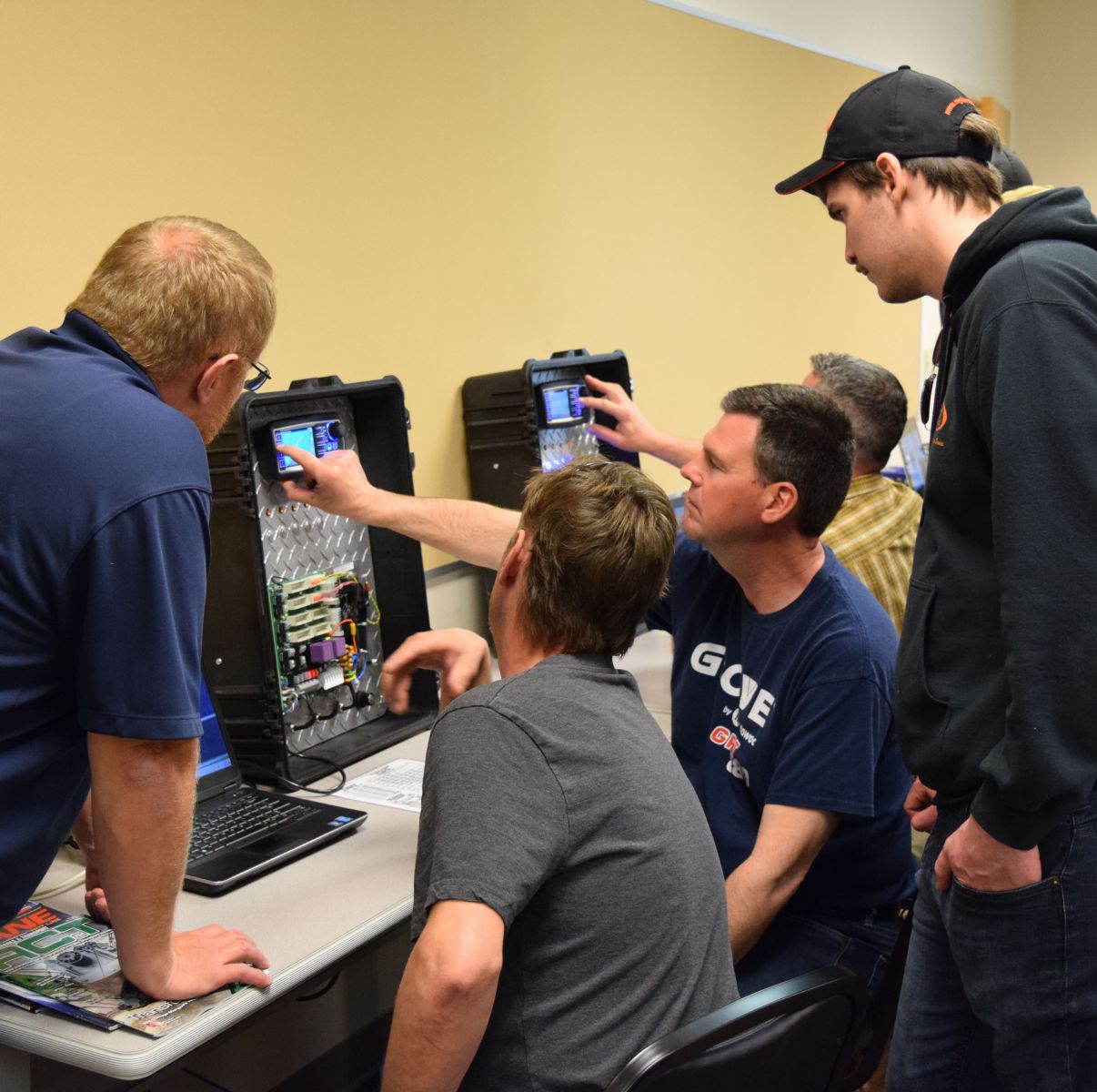 WIKA Mobile Control (formerly Hirschmann/PAT) held a three-day service training course.
May 3, 2019 - WIKA Mobile Control (formerly Hirschmann/PAT) held a three-day service training course at their facility in Chambersburg, Pennslyvania. The course was sponsored by Skyazul, a WIKA Mobile Control Premier Dealer, and focused on OEM specific products including the qSCALE Ix load moment indicator and cSCALE indicators.
"Skyazul was excited to be the sponsor for the first WIKA Mobile Control Service training class held April 9-11 in Chambersburg, Pennsylavania," said Brian Considine, owner of Skyazul. "The course presented the attendees with a comprehensive and interactive learning experience that provided them with the tools and knowledge to be proficient in supporting these important new systems."
Attendees received classroom training with hands-on experience using system simulators. Course topics included system theory, wiring, sensor calibration, and hands-on troubleshooting. Participants were able to gain a clear understanding of proven techniques to quickly and effectively troubleshoot system components.
Mark Vande Kuyt, manager of Technical Service at Cropac Equipment Inc., attended the class and found the course to be very informative. "WIKA Mobile Control's systems provide easy access for operators to view LMI data as well as additional crane, truck, and camera options. For an end user, troubleshooting is done mostly using the built-in troubleshooting service screens through the console. For me, this means less time hooking up additional test equipment such as multimeters and pressure gauges, and also prevents the negative effects of uncalibrated test equipment."
The course was taught by Tom Zanone, who has over 30 years' experience in working with LMI's and control systems. With his extensive knowledge and experience in the crane industry, he was able to provide attendees with a clear understanding of the theory and application of each system.
"I found the class to be very thorough in covering the basics of understanding load moment, CANbus, operation, and troubleshooting the new qSCALE and cSCALE consoles," said Larry Pearce, service tech with Strongco, who also attended the class.
For more information about WIKA Mobile Control's training courses, visit www.wika-mc.com.