Windcrane Releases Wind Speed Data System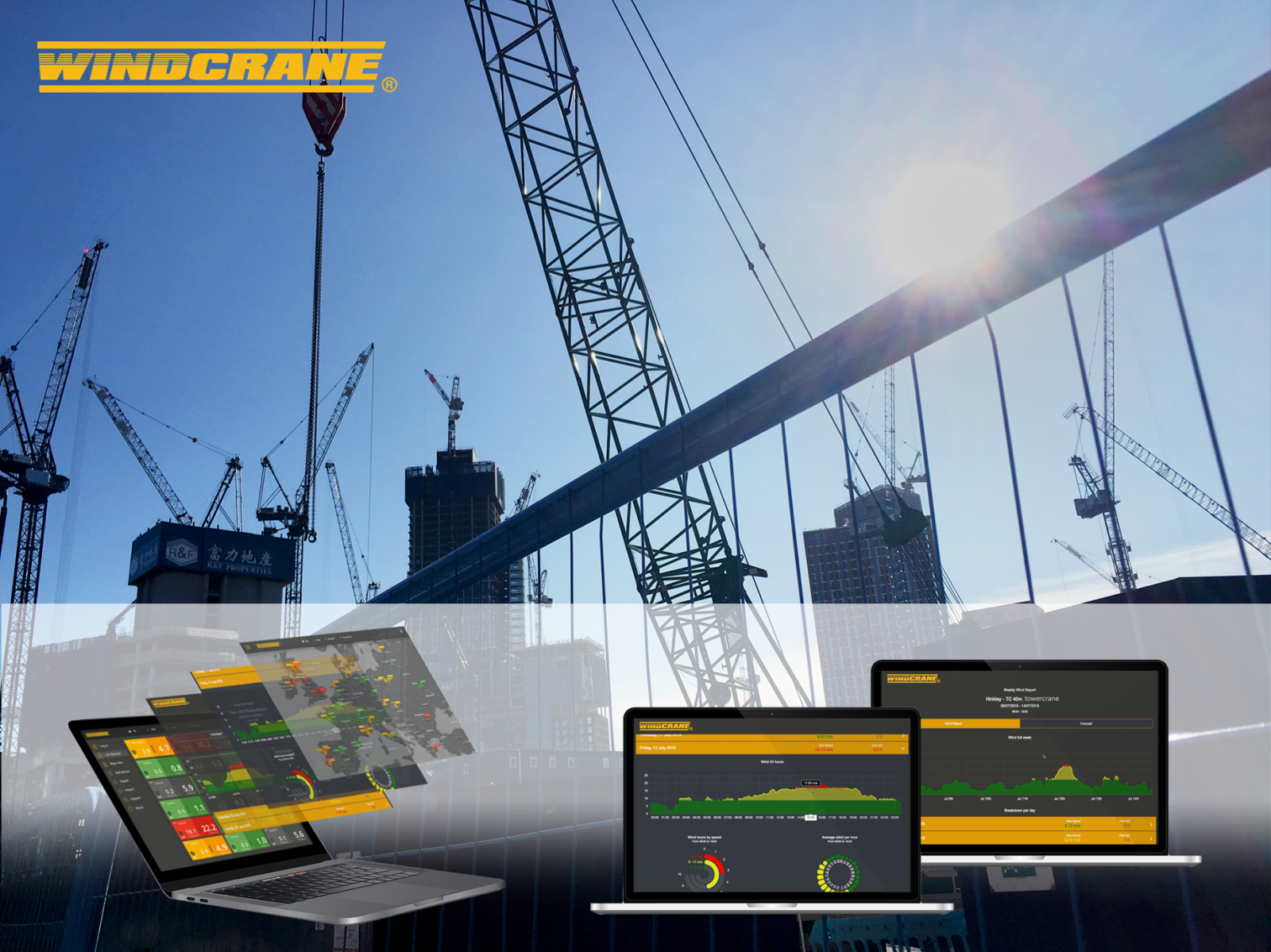 Nov. 6, 2019 - Companies that require accurate, reliable, and real-time wind speed data can now do so with the new and improved wind speed data system from Windcrane.

The unique mobile application, designed to improve safety, efficiency, planning, and productivity for any construction site, has been updated with the incorporation of a new 'weekly wind report.' According to the company, Windcrane is the only system available that provides "live," historical, and forecast information in one application.

It was developed in collaboration with customers and leading figures in the construction industry in response to requests for the ability to generate a 'one-click, downloadable, or printable report' of wind data for all sites and customers. Using this system, reports can now be sent and shared with clients and colleagues via their mobile devices.

The application displays wind speed data for all sites and/or cranes with a Windcrane monitoring system installed. When dangerous conditions are detected, each system on the app and dashboard are color-coded in green, yellow, or red depending on wind severity, allowing for an immediate response.

Project planners and estimators are now able to view a chart that will show them how many hours the wind speeds were in the amber and red zones, and enables them to schedule lifts at the safest times. To add to its versatility, the red and amber alert parameters can be customized, depending on the application and wind behavior at that particular site. This is valuable for existing projects and also provides important information for future estimates and tenders.

Lisa Cairns, commercial director at Windcrane, says, "This is the fourth application update in less than a year, and again, highlights one of the key benefits of smart, cloud-connected electronics. Our electronics engineers are able to add extra features and software tools remotely without any disruption to the customer."