Wire Rope Fabricators Name Caldwell's Ferchen to Board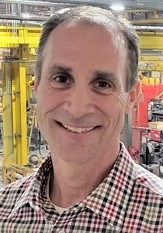 Jan. 8, 2022 – The Associated Wire Rope Fabricators (AWRF) has named The Caldwell Group Inc.'s director of business development, Jeff Ferchen, to its board of directors.
AWRF serves the lifting, rigging, and load-securement industry by advancing interests common among its member companies.
The association helps create and share technical information, promotes safety standards, and helps develop product identification procedures.
This is Ferchen's second term on the AWRF board. He previously served from 2015 to 2017.
Ferchen will also serve on the organization's New Member Committee.
Caldwell, headquartered in Rockford, Illinois, manufactures below-the-hook lifting devices.
Ferchen joined Caldwell last year. "I am proud to represent both Caldwell and the wire rope, rigging, and lifting industries in this new, yet familiar, role," he said. "The good work of our board and the active participation of our membership make the industry stronger."
Ferchen delivers a wealth of experience to the board, having spent more than two decades in the rigging industry at several large manufacturing companies and their channel partners.
He regularly attends AWRF's every-18-month Product Information Exhibition (PIE) and has worked with various committees during his career.
AWRF's first board meeting of 2023 takes place this month in Scottsdale, Arizona.