Wolffkran Lands 10 Cranes at Project in Ohio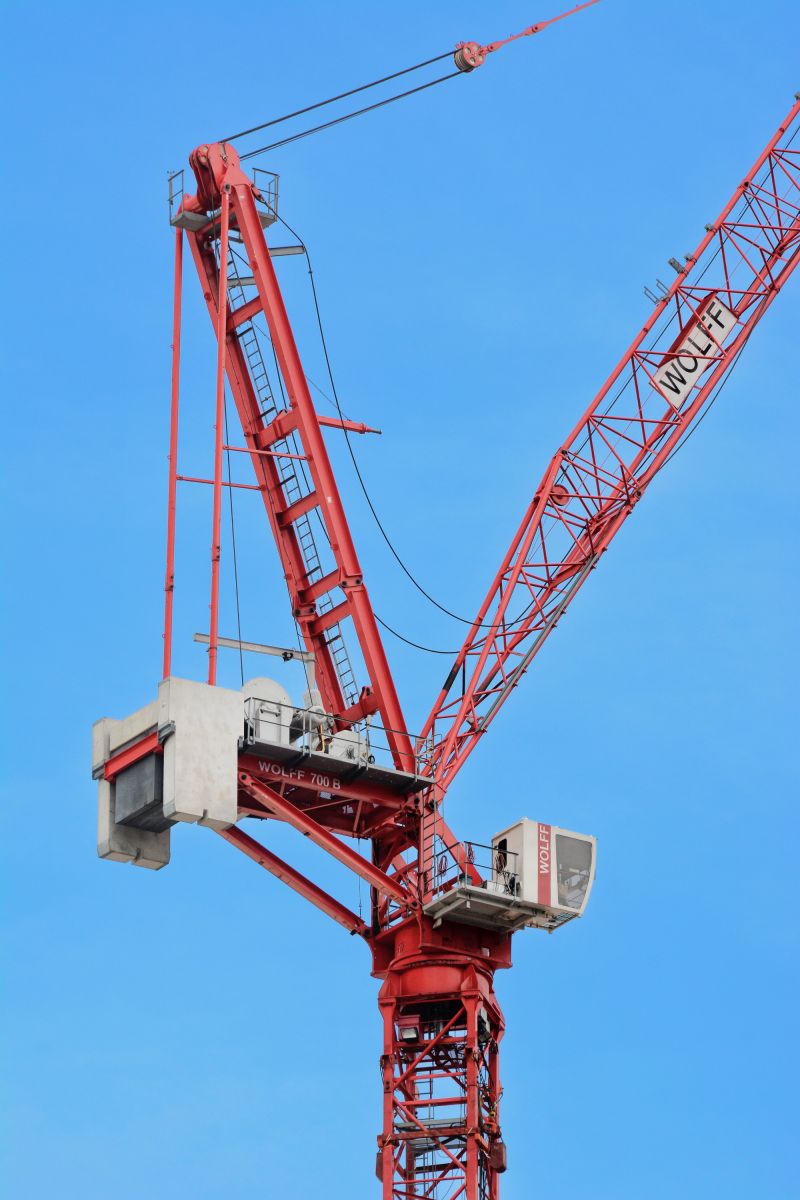 Wolffkran 700 B
Feb. 22, 2023 - Wolffkran has landed a contract to place 10 Model 700 B luffing-jib tower cranes on a project that's building a $20-billion semi-conductor factory in Ohio.
Owned by Intel and designed and built by Bechtel, the chip plant will cover nearly 1,000 acres in Licking County.
It will be Intel's largest semiconductor making facility anywhere in the world.
It's also the first new manufacturing site Intel has built in 40 years. Construction started near the end of last year, and the finished factory is scheduled to begin production in 2025.
Michael Herget, president of Wolffkran North America, said that the 10 Wolffkran 700 B units on the job will reach heights of 141'.
The Wolffkran 700 B is a luffing-jib tower crane that can lift up to 110,230 lbs. at a 9'10" radius, be equipped with up to 230' of lattice boom, and lift 8,980 lbs. at its maximum radius of 230'. Its tailswing is just 25'.
The crane's maximum moment is 5,900,488 ft.-lbs.
Herget said that more big news will be coming from Wolffkran shortly. Crane Hot Line will report it when it becomes available.